Avatar Acoustics room at CES 29-124 will feature the following products and premiers: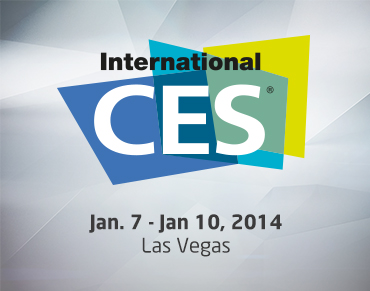 Premier of the new Statement Loudspeaker from Rosso Fiorentino Electroacoustic's, called the Florentia. A 6 ft tall, 400 lb. super speaker featuring twin 12 inch subwoofers with 2500 wpc amplification along with a 10 inch mid-bass driver in an acoustic suspension design. Dual 6 1/2 midrange drivers, tweeter and proprietary super tweeter in a unique open baffle array. The design features an Aluminum front baffle with leather and tempered glass trim done with the usual Italian flare for style. All hand made in Florence Italy.
In their 30th anniversary (1984 - 2014) the Reintroduction and Premier of Graaf to the North American market with a first for them, a brand new solid state amplifier called the GM 400. A beautiful Art Deco design with 210 WPC and an innovation and patent pending new amplification circuit that is Class A with no overall negative feedback, and directly coupled. Weighing only 40 lbs with a shelf friendly footprint and yet packing the kind of punch capable of driving any loudspeaker, even those presenting extremely difficult loads.
Premier of the first product from a company that is sure to make waves called Mainframe. A world class enterprise grade music server in a bespoke aluminum liquid cooled enclosure featuring Xenon processing and error correcting RAM along with a lithium battery power supply capable of 10-12 hr run time and control via a custom 7 inch touch screen tablet. The Ferrari of Music Servers!
Premier of a new interconnect and power cord from Current Cable of Miami Florida called the Guardian Series. These are hybrid (silver/copper) interconnects using the finest metallurgy and unique proprietary design techniques all hand made in the USA.
In addition to these premiers there will be supporting products from AMR providing digital support in the form of the AMR CD-77 CD player/transport and the AMR DP-777 DAC/Preamp function as the DAC and input switching preamp for the system.
Cabling will be a mix of the new Guardian series and Conqueror series interconnects, power cords, and speaker cables.
iFi audio will also be used to include the iFi iUSB Power, Mercury USB cable, Gemini USB cable, iPurifier as the 4 step Grand Slam between the computer and the DAC and the system will also feature the iTube between the DAC and the Graaf amplifier using the new 3D Holographic technology pioneered by iFi based on Alan Blumlein's ground breaking research from the 1930's.
Avatar Acoustics, based out of Fayetteville Georgia, is the exclusive North American distributor for the above featured products. Should you have any questions please feel free to contact Darren Censullo either in advance or introduce yourself at the show.
Respectfully
Darren Censullo
http://www.avataracoustics.com/